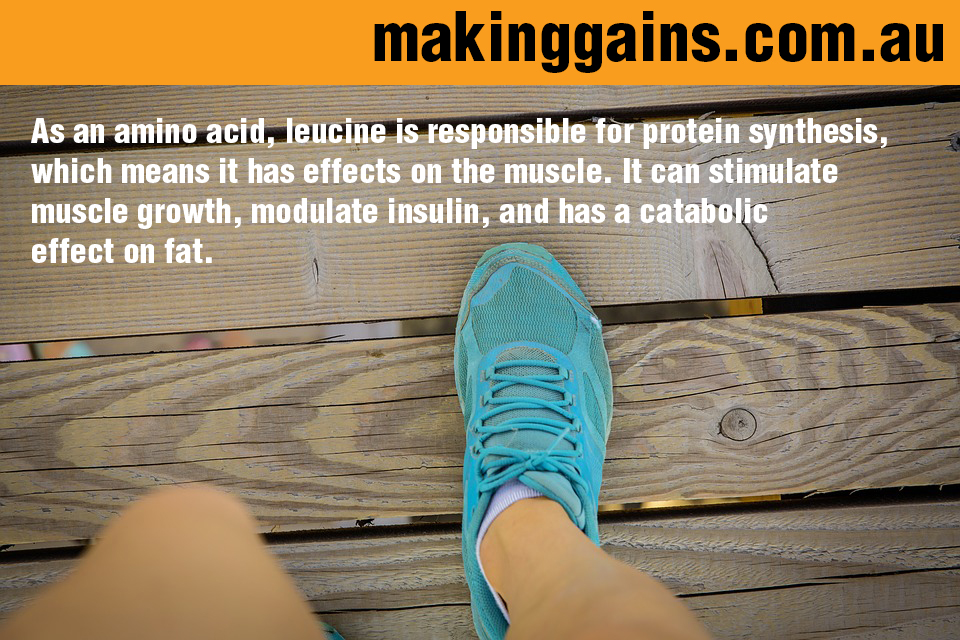 08 Apr

Making Gains Essentials: Leucine

LEUCINE

What amino acid can you actually get from whey protein? Can you guess? Well, if you guessed leucine, then you are right. If there's got to be an amino acid that you can get from whey protein, it will be leucine.

WHAT IS LEUCINE?

Leucine is the primary component of Branched-Chains Amino Acids (BCAAs).  And just like the other two BCAAs, it is an essential nutrient for your body. However, your body does not produce it. Thus, it has to be supplemented.

Leucine activates a certain chemical referred to as mTOR (mechanistic Target of Rampamycin). According to a researcher in Pubmed, "mTOR is a highly conserved serine/threonine kinase that controls cell growth and metabolism in response to nutrients, growth factors, cellular energy, and stress".

HOW DOES LEUCINE HELP THE BODY?

As an amino acid, leucine is responsible for protein synthesis, which means it has effects on the muscle. It can stimulate muscle growth, modulate insulin, and has a catabolic effect on fat.

LEUCINE STIMULATES MUSCLE GROWTH

If you are still questioning that now, probably because you haven't read enough of these. Leucine stimulates muscle growth by switching on the mTOR. Since, mTOR controls cell growth and metabolism, you can guess what happens next. It will help build up those muscles and aids in faster recovery.

HOW DOES LEUCINE 'NOT' HELP THE BODY?

Excessive leucine supplementation might lead to fatigue and incoordination of the motor functions of the body, worse, type 2 diabetes.

DOSAGE

We suggest the recommended dosage of leucine to be 2g-5g daily. We also suggest it to be taken either in a fasted state (first thing in the morning upon waking up), or alongside meals with low protein content.

To read about all the other types of BCAA's, we have an article that can tell you more about it here.